SymBeeOtic: Embracing a Life with Bees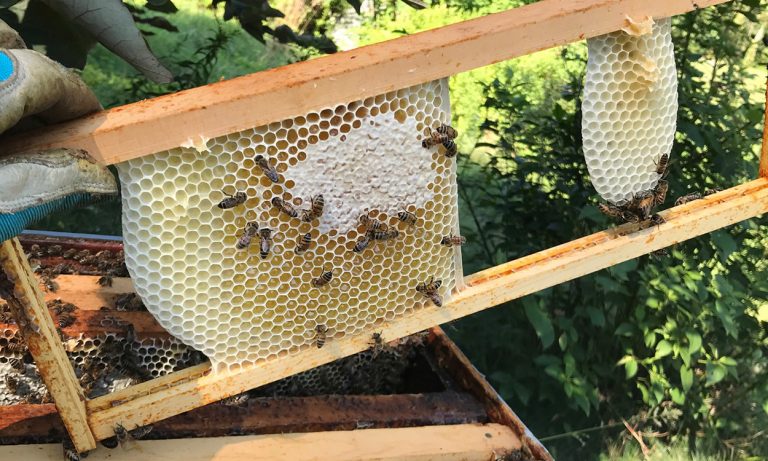 Free on Zoom: Registration required.
Presented in collaboration with the Austerlitz Climate Smart Task Force
When her beekeeping father suddenly passed away in 2019, singer/songwriter/activist Sheri Bauer went home to Climax, NY, to help her mother close up the 80-year old family business, Twin Spruce Apiaries. As a neighboring beekeeper was taking away the last of the 1200 hives, Sheri was overcome with emotion and asked the beekeeper to leave three hives. She now has 15 thriving hives, and is happy to share her adventures in beekeeping, including some fun things she saw in her first year, insights into the Hudson Valley bee world, pollinator plants we can all grow in our gardens, the damage of pesticides, and her own rural woman history.
The Austerlitz Climate Smart Task Force was established in April 2020 by the Town Board's Climate Committee. In March 2021, the Town Board appointed DeeAnn Veeder as the Task Force Coordinator. Climate Smart Communities (CSC) is a NYS program that helps local governments take actions that address climate change and strengthen our local ecosystems. CSC is sponsored by seven NYS agencies and administered by the Department of Environmental Conservation.