Building Community Through the Arts
The Spencertown Academy Arts Center, entrusted with a unique historic landmark, is dedicated to preserving and maintaining the Academy building, providing a welcoming community space and to presenting programs in the arts and humanities for Columbia County and its neighbors.
Join Us. Become a Member or Volunteer.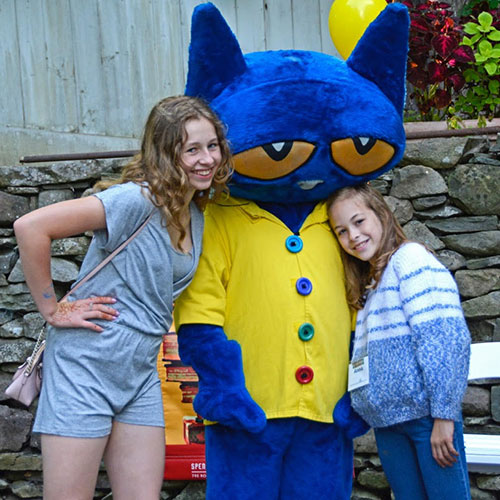 For nearly 170 years our stately Greek Revival building has been serving the community in different ways. Since 1972 we've been a cultural center and community resource, offering a variety of free and affordable arts programs and events – concerts, readings, lectures, gallery exhibits and arts workshops and classes.
As an all-volunteer non-profit arts organization, your participation enables us to continue producing these programs, to pursue ongoing building preservation initiatives, and to offer three annual special events: Festival of Books, Revels, and Hidden Gardens.
Save time! Become a sustaining member to automatically renew your membership every year.
All members receive:
• Discounted tickets to Academy produced* programs.
• The opportunity to participate in our annual members-only art exhibit.
• Special members' promos at annual events.
Annual Membership Levels
Student $20
Individual $45
Couple $80
Household** $100
* The Academy facilities are occasionally used for events produced by other organizations that are not subject to member discounts.
** Members living at the same address