Revels, the Academy's oldest fundraising benefit, will be different this winter. But it will still be Revels.
Guests will savor yummy cocktail snacks, a great dinner and a bubbly beverage—just in the comfort of your own home. The evening on Zoom, hosted by emcee Monk Shane-Lydon, will include a concert by blues musician Cathy Grier, with a few selections from her newly released album "I'm All Burn."
A new addition for Revels this year, the Academy will raffle 14 original artworks throughout the event– paintings, ceramics and photography generously donated by some of our community's most acclaimed gallery artists.
These include Stephanie A. Anderson, Norma Cohen, Pamela Dalton, Mary Anne Davis (davistudio), Leslie Gabosh, Patricia Gravett, Ron Harrington, Ellen Hoverkamp, Barbara Lax Kranz, Ellen Lynch, Moira O'Grady, Gerald Seligman, Neal Warshaw, and Barbara M.L. Willner. The retail value of the art ranges from $175 to $1100. Raffle tickets are $100 each. The more you buy, the better your chances!
And there are more surprises in store, so get your tickets for this fun evening now. Deadline for reservations is February 1. Hey, it's the next best thing to being there!
Coming Soon to Spencertown Academy
Upcoming Events And Activities
The Academy will raffle 14 original artworks – generously donated by some of our community's most acclaimed artists. See the artwork.
Our popular writing "contest" is back. Deadline for entries is February 28. Learn more.
Memoir Writing Workshop with Elizabeth Diggs
Interactive Zoom workshops.
Watch and Listen to our recent Programming
Interactive music experience. US premier straight from Holland to you! Watch and listen to the Livestream on YouTube.
Watch the video of our hard-working painters restoring the exterior of our beautiful building.
This past Spring, as the country—and, indeed, most of the planet—went into shutdown mode, it was clear that the Spencertown Academy would need to make some hard decisions in the interest of keeping our community safe. So in March, we closed our doors.
But we didn't abandon our mission—to build community through the arts. With your support we planned and produced a wide array of successful events and programs.
One of the benefits of online programming is its low overhead, so that virtually all of the proceeds go to our bottom line. But the reality is that the pandemic has severely reduced our revenue stream and we are behind where we should be. While your support is always valued, this year it is more vital than ever. Please make your year-end tax-deductible gift today.
HERE'S HOW YOU CAN GET INVOLVED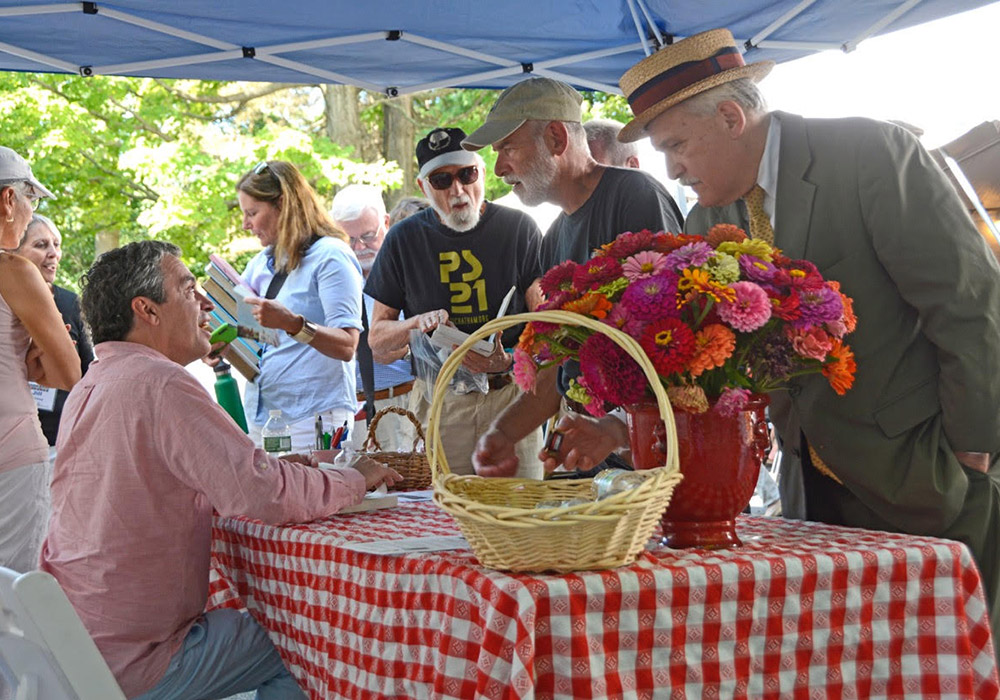 We're dedicated to programs in a welcoming space for our Columbia County community and neighbors. Learn More
To keep you all in the loop, we now have our own YouTube channel. Please subscribe, to see what has, and is, going on at the Academy!