The 2020 version of our popular annual fundraiser has begun.  Our online Special Books Room Sale is open now and runs through October 12th. The 2020 Festival is off and running, celebrating all things literary.
Join us for the books and for Zoom conversations with artists, authors, filmmakers, and cartoonists (don't forget to register!) Settle into a comfortable chair with your laptop or tablet, and enjoy this beloved event, 2020 style.
Coming Soon to Spencertown Academy
With your donation, we can keep the pages turning at the Academy to ensure a live FoB in 2021. Thanks to our 2020 Sponsors. Donate.


Richard Gehr and Ed Ward, this weekend at the virtual Festival of Books. Learn more.


Tuesday, September 22, 7:30pm. Free on Zoom, Registration required. Learn more.


We're celebrating the creativity of our community. See selected pieces. September deadline announced. Learn more.


October 1-18. A specially recorded program with performing artist Steve Charney about the fun & magic of books. Learn more.
Our First Virtual Art Exhibit: Members' Show 2020
Each spring we begin our show season with The Members' Show. This ever-popular annual event is both an opportunity for our artist members to showcase their work, and a way for us to show our appreciation for their support throughout the year.
The Fifth Annual Members' Show was scheduled to open on April 25th with a festive reception, but the Pandemic made that impossible. We hope to reschedule for November, but as this is still uncertain, we have taken the plunge and are proud to present this show on-line.
Help Us Restore Our Historic Home
We have raised $500,00, just $100,00 left to go.
HERE'S HOW YOU CAN GET INVOLVED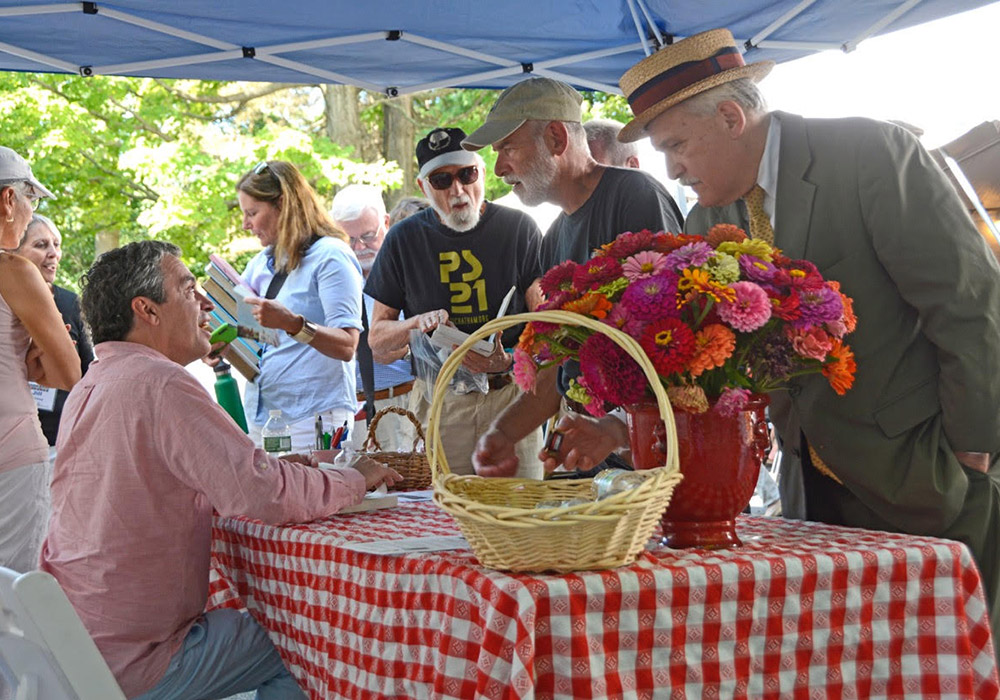 We're dedicated to programs in a welcoming space for our Columbia County community and neighbors. Learn More
And the winners are: Alyssa Mowris, first-prize nonfiction and Taibat Ahmed, first-prize fiction. Learn More
To keep you all in the loop, we now have our own YouTube channel. Please subscribe, to see what has, and is, going on at the Academy!