Upcoming Events And Activities
Saturday, March 25, 8:00pm
Founding member of the Blues Project and Blood, Sweat & Tears, in "A Night of Story and Song."
Learn more.

Tuesday-Friday, April 11-14
Four fun days of character creating and story building to set your imagination ON FIRE! For ages 8-12.
Learn more.
Saturday, April 15, 3:00pm
Strings for Spring featuring violinist Joana Genova and pianist Gili Melamed-Lev playing music by Piazzolla, Beethoven, Scott Joplin, Arvo Pärt, Amy Beach and others.
Learn more.

Saturday, April 22, 8:00pm
"Sidewalks of New York: An Evening of Original and Vintage Songs About NYC."
Learn more.

Deadline for Entries: May 1
Open to high school students in Columbia & Berkshire Counties. Cash prizes!
Learn more.

Saturday, June 10, 8:00pm
Grammy-Nominated blues artist with his unique blend of roots, blues, folk, rock, rap, spoken word, and world music.
Learn more.

Saturday, July 8, 8:00pm
Sweet & Sour Rock and Roll with a Great Big Hit of Country Soul.
Learn more.


COVID-19 Safety Guidelines
To protect yourself and fellow attendees, please take note of the safety protocols for any event you are attending by visiting the event listing on this website.
The Academy has installed multiple Blueair HealthProtect 7470 air purifiers, and we have limited seating in our auditorium. We closely monitor the situation in Columbia County, as well as recommendations from health authorities, and will adjust our protocols as necessary.
Thank you for your cooperation.
Watch and Listen to PAST Programming



Discusses his book Nicky and Vera- A Quiet Hero of the Holocaust and the Children He Rescued, with Carl Atkins. Watch the video.



Learn how to make Almas Pite, a delicious Hungarian apple pie. In conversation with Madaline Sparks. Watch the interview.


HERE'S HOW YOU CAN GET INVOLVED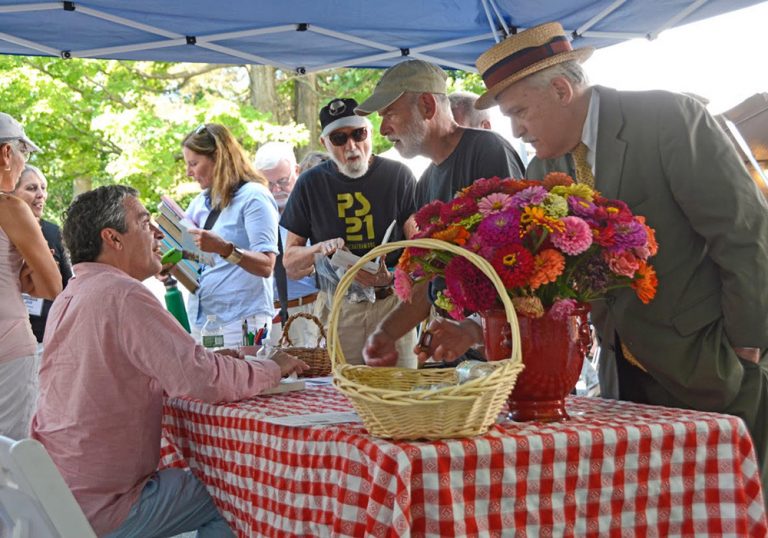 We're dedicated to programs in a welcoming space for our Columbia County community and neighbors. Learn More
To keep you all in the loop, we now have our own YouTube channel. Please subscribe, to see what has, and is, going on at the Academy!