Author Zoom Presentations and Online Book Sale Kicks Off
Ten distinguished authors will present via Zoom throughout  October. Free registration for all author talks is available now.
Upcoming Events And Activities
NEW BOOKS HAVE BEEN ADDED TO THE VIRTUAL SHELVES
Over 400 expertly curated books, plus CDs, DVDs and LPs.
Learn more.


Support the 2021 Festival of Books!
Your dedicated donation can keep the pages turning at the Academy in the face of 2021's ongoing challenges.
Learn more.


Tuesday, October 19, 7:00pm
A comic artist-author turned serious for the first time with his
All the Answers
, a son's search to understand his father, a child prodigy-turned reserved professor.
Learn more.


Saturday, November 13, 7:00pm
LIVE PERFORMANCE!
The story of Ed Napier's journey from the backwoods of West Virginia to New York in pursuit of becoming a playwright and opera singer.
Learn more.

Watch and Listen to our recent Programming

Enter the colorful world of this talented artist, one of seven in our upcoming Botanical Show - Still Life: Flowers, Fruits & Foods in repose. On our YouTube channel.





Student Work from Mixed Media Workshop with Jackie Rogers

Take a look at what this creative crew accomplished.


Spend some time with John Clarke, artist, musician and writer, in his Housatonic studio. On YouTube.

Your Support is More Vital than Ever
In Spring 2020, as the country went into shutdown mode, we followed guidelines and closed our doors, but we didn't abandon our mission—to build community through the arts – shifting to online programming.
With your support we planned and produced a wide array of successful events and programs virtually. By spring of 2021, we were able to offer some limited in-person programming, gallery shows and outdoor fundraising events, following new Covid safety protocols. With the current rise in infections, we still can't fully reopen our indoor space for live presentations.  As the options for outdoor functions are reduced by the change in seasons, we still need your help. 
While your support is always valued, this year it remains more vital than ever. Please make your tax-deductible gift today.
HERE'S HOW YOU CAN GET INVOLVED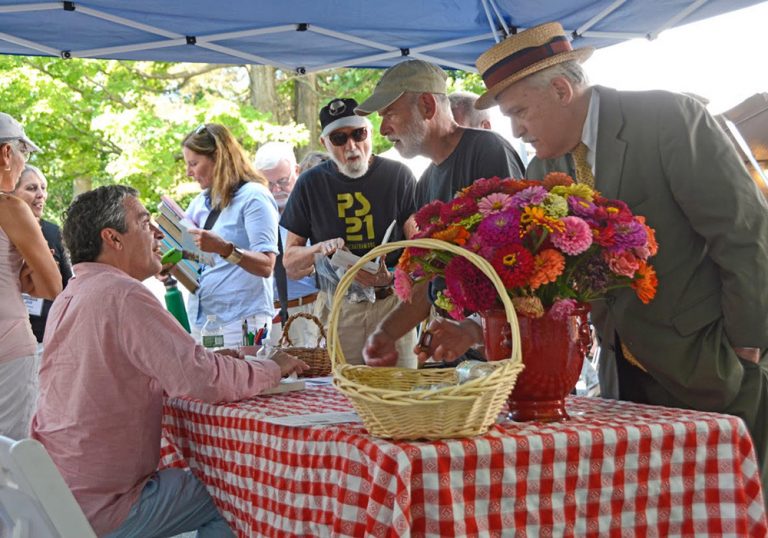 We're dedicated to programs in a welcoming space for our Columbia County community and neighbors. Learn More
To keep you all in the loop, we now have our own YouTube channel. Please subscribe, to see what has, and is, going on at the Academy!