This past Spring, as the country—and, indeed, most of the planet—went into shutdown mode, it was clear that the Spencertown Academy would need to make some hard decisions in the interest of keeping our community safe. So in March, we closed our doors.
But we didn't abandon our mission—to build community through the arts. With your support we planned and produced a wide array of successful events and programs. 
One of the benefits of online programming is its low overhead, so that virtually all of the proceeds go to our bottom line. But the reality is that the pandemic has severely reduced our revenue stream and we are behind where we should be. While your support is always valued, this year it is more vital than ever. Please make your year-end tax-deductible gift today.
Coming Soon to Spencertown Academy
Wednesday, December 30, 2:00pm
An interactive Zoom workshop with Jacqueline Rogers.
More
.
January 10, 17, 24 & 31, 3:30PM
Four sessions held virtually on Zoom. Registration required.
More
.
Interactive music experience. US premier straight from Holland to you! Watch and listen to the Livestream on YouTube.


Watch the video of our hard-working painters restoring the exterior of our beautiful building.
Art Makes A Wonderful Gift
Shop Our Member's Show Virtually
Each spring we begin our season with The Members' Show. This popular event is both an opportunity for our artist members to showcase their work, and a way for us to show our appreciation for their support throughout the year.
The Fifth Annual Members' Show was scheduled to open on April 25th with a festive reception, but the Pandemic made that impossible. We have taken the plunge and are proud to present this show on-line. 
HERE'S HOW YOU CAN GET INVOLVED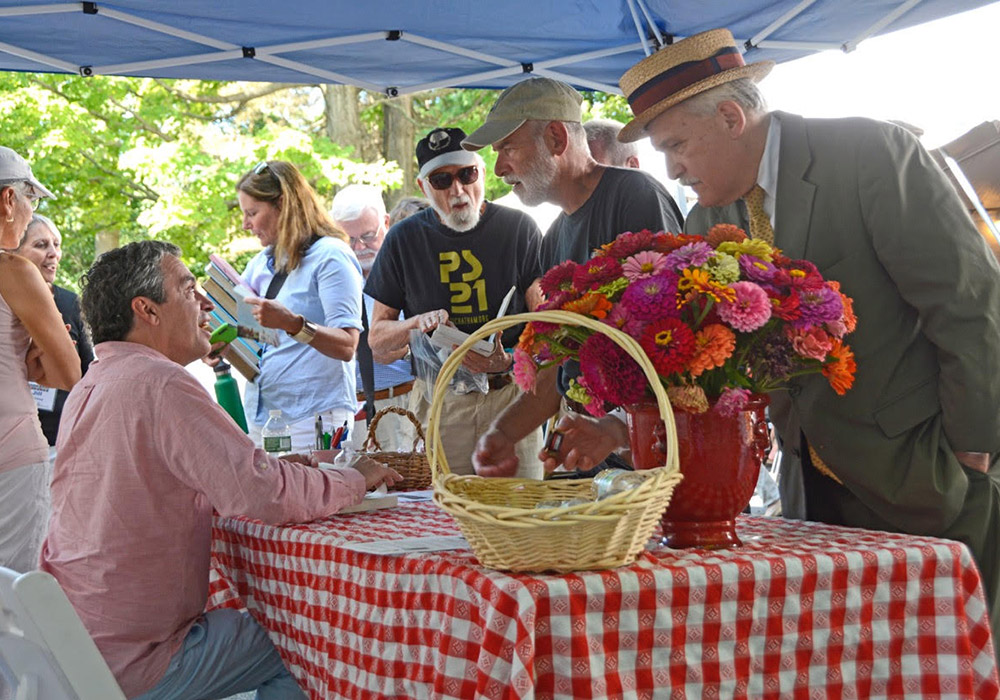 We're dedicated to programs in a welcoming space for our Columbia County community and neighbors. Learn More
To keep you all in the loop, we now have our own YouTube channel. Please subscribe, to see what has, and is, going on at the Academy!