Saturday, February 11, 5:30pm
Ticket sales close on Wednesday, February 1 at midnight.
There is no better way to shake off the chill of Winter than to join your neighbors at The Spencertown Revels. Support the Academy while enjoying a festive evening of great food and friends at this annual moveable feast. Start the evening at the Academy for conversation, cocktails and hors d'oeuvres and then move on to delicious intimate dinners hosted in private homes throughout the area.
Tickets begin at $75 and are now available. Learn more.
Upcoming Events And Activities
Four consecutive Wednesdays: January 25-February 15, 3:00-5:00pm on Zoom. Workshop fee $120. Learn more.
Friday, February 17, 11:00am-12:30pm
A tutorial on practicing balance with Fran Snyder, New York School of Tai Chi Chuan. Fee: $30.
Learn more.

Saturday, February 25, 8:00pm
Spencertown Academy in collaboration with the Capital Region Blues Network (CRBN) present three dynamic blues musicians: Jill Burnham, Robin O'Herin and Amy Ryan.
Learn more.

Ten Fridays: March 3-May 5, 11:00am-Noon
A 10-week session taught by Fran Snyder of the New York School of Tai Chi. Class Fee: $200, Academy Members: $175.
Learn more.

Sunday, March 5, 2:00pm
Jonathan Darman in conversation with Jeremy W. Peters on his newly released book:
Becoming FDR: The Personal Crisis that Made a President
.
Learn more.

Saturday, March 11, 8:00pm
Jerron "Blind Boy" Paxton and Dennis Lichtman bring African-American folk and blues to Spencertown Academy.
Learn more.

Six Wednesdays: March 8-April 12, 3:00-5:00pm
This popular workshop is back and in person. Craft the memories you've been waiting to tell with expert tutelage. Six class registration fee is $180.
Learn more.

COVID-19 Safety Guidelines
To protect yourself and fellow attendees, please take note of the safety protocols for any event you are attending by visiting the event listing on this website.
The Academy has installed multiple Blueair HealthProtect 7470 air purifiers, and we have limited seating in our auditorium. We closely monitor the situation in Columbia County, as well as recommendations from health authorities, and will adjust our protocols as necessary.
Thank you for your cooperation.
Watch and Listen to PAST Programming



Discusses his book Nicky and Vera- A Quiet Hero of the Holocaust and the Children He Rescued, with Carl Atkins. Watch the video.



Learn how to make Almas Pite, a delicious Hungarian apple pie. In conversation with Madaline Sparks. Watch the interview.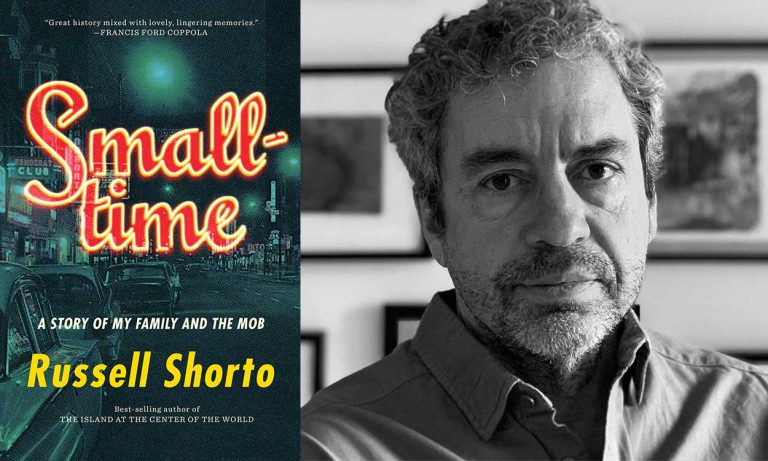 In conversation with David Highfill on his book Smalltime: A Story of My Family and the Mob. Watch the interview.



Two historians and authors whose books focus on remarkable women and their roles in WWII, will discuss their works with David Highfill, Festival co-chair. On our YouTube Channel.



Reading and discussion of Peter Sis' book with Ann Gainer, storyteller & former librarian. On YouTube.



A graphic novel and moving memoir about his father. Brian Heater, a comics and tech writer-podcaster, joins the author in conversation. On YouTube.


HERE'S HOW YOU CAN GET INVOLVED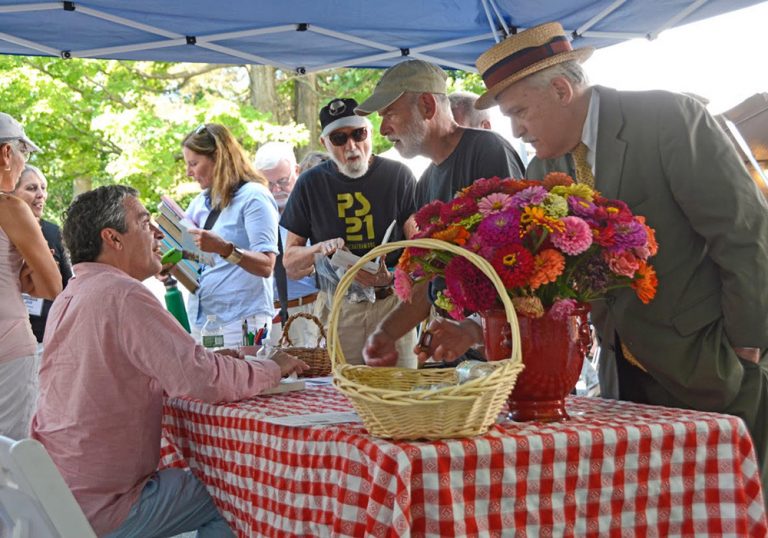 We're dedicated to programs in a welcoming space for our Columbia County community and neighbors. Learn More
To keep you all in the loop, we now have our own YouTube channel. Please subscribe, to see what has, and is, going on at the Academy!