Creative Nonfiction Writers Conference FALL 2022
Thursday, October 20, 7:00 pm

-

9:00 pm

|

Recurring Event

(See all)

One event on Thursday, October 20, 2022 at 7:00 pm

One event on Friday, October 21, 2022 at 7:00 pm

One event on Saturday, October 22, 2022 at 8:00 am

One event on Sunday, October 23, 2022 at 8:00 am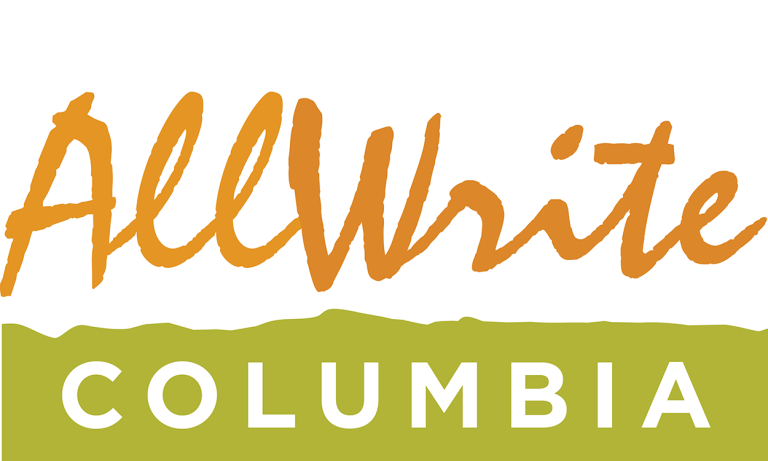 All Write, Columbia, NY – a five day intensive writing conference focused on both the craft and the business of writing essays, biography, memoir, and narrative nonfiction.
WHO
The conference is open to all levels of nonfiction writers, from beginners who are just starting to write memoir or essay, to more advanced writers with a manuscript or publications. Open to writers who are at least 18 years old. Just 20 writers will be accepted.
WHAT
The All Write, Columbia – Creative Nonfiction Writers Conference faculty is made up of award-winning authors, editors, agents and marketing experts including Taylor Harris, Rahne Alexander, Vanessa Martir, Michele Blankenship, Pramila Venkateswaran, and Donna Kaz. The All Write, Columbia conference is committed to diversity and our faculty reflect an all-encompassing and equal world. Our goal is to challenge, inspire and foster a writers community that continues beyond the workshops. Develop both your skills and your creative marketing savvy in this small, focused conference, the only one of its kind in the country.
See the Faculty Bios and Photos page
WHERE
Workshops will be held in person at the Spencertown Academy, led by workshop facilitators Donna Kaz and Pramila Venkateswaran while guest panelists/authors are zoomed in.
HOW
Tuition: $400 – includes all workshops (plus an individual one hour workshop for 15 – 20 pages of your own nonfiction work); opening night reception, guest author talks, publishing/PR panel, craft workshops, breakfast, lunch and dinner on Saturday and Sunday. NOTE: Housing is not provided. A limited number of scholarships will be available for local writers from Columbia County only.
Schedule (subject to change)
Wednesday, October 19 – 6:00-9:00pm Intro and Author Talk
Thursday, October 20 – 7:00-9:oopm Craft Talk
Friday, October 21 — 7:00- 9:00pm Creativity Talk
Saturday, October 22—8:00am-8:00pm Workshops, panels, catered meals
Sunday, October 23 – 8:00am-5:00pm Workshops, open readings, catered meals.
TO APPLY
Please read these guidelines carefully. Submissions that do not adhere to the guidelines will not be considered for the conference. Submissions will be judged by conference the leader and 20 writers will be selected to participate.
GUIDELINES FOR SUBMISSION
Deadline for submissions: Friday, September 9
Creative nonfiction submissions should be at least 10 pages but no more than 14 pages – 12pt font.
All submissions must be double spaced and all pages must be numbered
Nonfiction submissions may be excerpts from longer works or a complete piece, so long as the length limit is adhered to. No more than two excerpts please.
Put your name on the submission at the top of page 1.
Save your submission for upload in a wpd, .doc, .docx, or .pdf as follows: LASTNAME_FIRSTNAME_TITLE NOTE: Because of the size of the venue, no guests will be allowed to accompany writers invited to All Write, Columbia. Final decisions will be made via email by September 10, 2022.
I look forward to reading your submissions.
Donna Kaz – All Write, Columbia Conference Director
SUBMISSION LINKS